Used equipment for the pulp & paper industry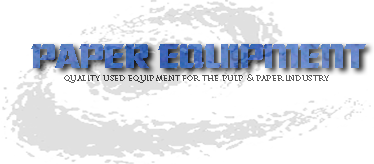 3405 SIZE: 10X12X14, IRON/BRONZE FITTED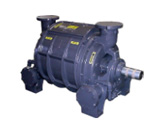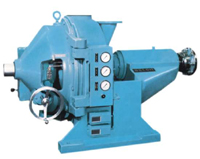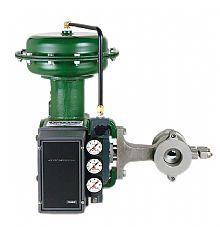 GOULDS 3405 SIZE: 10X12X14 , IRON X BRONZE FITTED, IMP. DIA.: 14.375"
GOULD'S 3405 RECONDITIONED SPLIT CASE PUMP
DOUBLE SUCTION PUMP FOR SALE. CONDITION: REBUILT - NO WARRANTY
]]
THIS IS A RECONDITIONED GOULDS PUMP - ADDITIONAL COST FOR 1 YEAR WARRANTY ON PARTS AND LABOR
ASK ABOUT OUR MONEY BACK GUARANTEE ON ALL PUMP PURCHASES
QUESTIONS ? PLEASE CALL OUR SALES DEPARTMENT AT 612-963-2074 FOR IMMEDIATE ASSISTANCE
READY TO SHIP FROM STOCK INVENTORY IN BLOOMINGTON, MN
GOULDS MODEL 3405, SIZE 10ZX12X14, MATERIAL: IRON X BRONZE FITTED, IMPELLER DIA: 14.375", REBUILT
THIS PUMP IS IN VERY GOOD CONDITION AND HYDROSTATICALLY TESTED FROM OUR SHOP
Gould's 10X12X14 used split case pump - IRON X BRONZE WETTED PARTS
WE CAN QUOTE THIS PUMP FULLY RECONDITIONED WITH 2 YEAR WARRANTY
Same day shipments available upon request
Other Goulds 3405 pumps available click here
Request quote or more information on this item
BUY USED GOULDS MODEL: 3405 - SIZE 10X12X14 SPLIT CASE PULP. DOUBLE SUCTION PUMP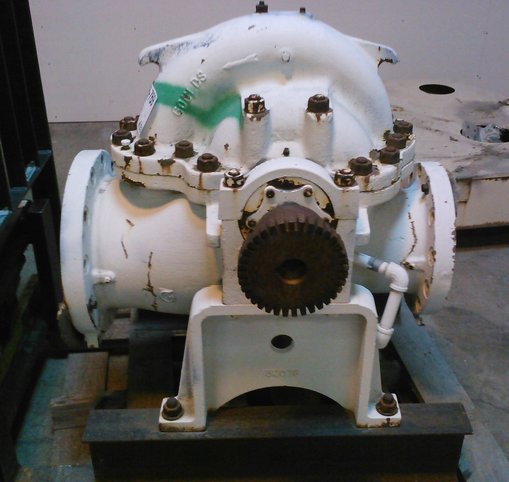 Uniting buyers and sellers of new & used pulp, paper, forestry and converting equipment
Industry News, Manufacturers News, Financial News, Cutting Edge Industry Information, Used Equipment and New Surplus Supplier,
Paper Equipment, Goulds Pumps, Pump Parts, Used Pumps, Paper Mill Equipment, Pulp Mill Equipment, Converting Equipment
Reserved: PaperEquipment.com 2009
1917 Penn Ave South Minneapolis, MN 55405
Ph: 612-963-2074 Fax: 1-888-532-7996
Our Mission: To provide quality products and unmatched services to our pulp & paper industry customers world wide.
Paper Equipment, used paper equipment, new paper equipment, buy and sell paper equipment, listing paper equipment
goulds 3405 8x10x17, goulds 3405, goulds 8x10x17 3405, used gouds 3405 8x10x17, rebuilt goulds 3405