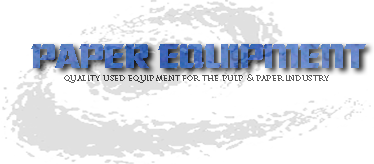 USED PROCESS EQUIPMENT & MACHINERY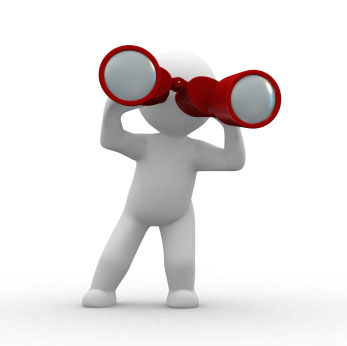 LOOKING FOR GOOD USED EQUIPMENT?
CHECK OUT SOME OF OUR LISTINGS BELOW:
USED EQUIPMENT LISTINGS BELOW: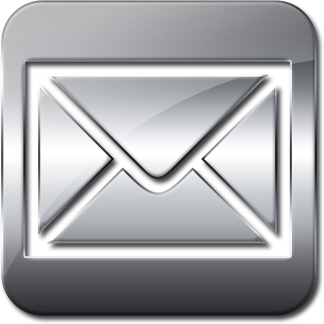 All equipmemt listed below are in very good used condition with special pricing to move.
Feel free to make a fair offer - we offer a return warranty on every item we sell !
SEND E-MAIL FOR MORE INFORMATION

ANDRITZ SPROUT REFINER MODEL TF 34 111 MADE IN 2001

needs repairs

ANDRITZ 34" TWIN FLOW REFINER

LESS MOTOR

800 HP MOTOR

GOOD / USED CONDITION

LOCATION: INV. MN

PUT IN THE FORM:

ITEM:

TF111-DUL
REF02

SEND E-MAIL FOR MORE INFORMATION

GOULDS 3700 NEW SURPLUS/UNUSED

1X3X13A

NO BASE

LOCATION: INV. MN

GOULDS PUMP MODEL 3700

WCB STEEL CONSTRUCTION

SS WETTED PARTS

1X3X13A

MECH SEAL

CENTERLINE PUMP

PUT IN THE FORM:

I

TEM:

3700/1313
ITEM: CE125 ST

GE / SIEMENS STEAM TURBINES FOR SALE

SEND E-MAIL FOR MORE INFORMATION

SIEMENS STEAM TURBINE

SINGLE STAGE

MFG: SIEMENS
MODEL: CE 125
SIZE: CE125
STEAM TURBINE
19.8 lbs / HR HP
885 INLET PSIG
800 EXHAUST PSIG
TEMP. DEG F. 65
INLET 4"
OUTLET 8"
GOV. TYPE: PG-PL
LUB. TYPE: PRESS
REDUCER: LUFKIN
HP: 1000
MAX RPM: 5500
MAX. OPERATION RPM 5500/600
OPERATION RPM : 5500/550
RPM CRITICAL: 6350
PITCH OF WHEEL: 25
SHAFT DIA. 2.5"

LUFKIN GEAR BOX AVAILABLE: MODEL: N 290 C

CATALOG RATED: 2000 HP

QTY. 2 AVAILABLE

2ND UNIT RATED:

TYPE: CE125 27.5 LBS HR / HP

4" INLET

8" OUT LET

2ND UNIT : SIMILAR RATINGS AS ABOVE

CALL FOR DETAILS (IN STOCK)

JAMES @

1-888-733-5655

TURBINES -

SOLD SOLD SOLD
HUGE ETHANOL LIQUIDATION SALE - CLOSED PLANT
EVERYTHING MUST GO! CLICK HERE !