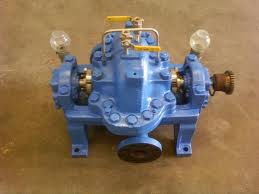 PAPER EQUIPMENT WILL MANUFACTURER YOUR NEXT GOULDS 3316 PUMP FOR 70% OF THE OEM COST & 6 WEEKS DELIVERY
GOULDS MODEL 3316 PUMPS SIZE 3X4X11 NEW SURPLUS
MATERIAL ALL 316 SS
WE ALSO MANUFACTURER OTHER SIZE 3316 PUMPS
Used equipment for the pulp & paper industry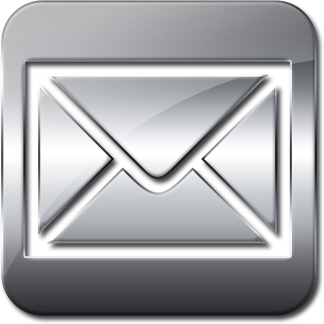 Equipment Services

SERVICES
PaperEquipment.com has been proudly serving the paper industry since 1994. We are a world-wide
source to supply our customers with quality new, used, and remanufactured pulp and paper, oil & gas as well as all manufacturing d
PaperEquipment.com has over 50 years of combined knowledge as well as unmatched experience in the used equipment process industry.
Buying, selling, plant liquidations, appraisals, consignments and process evaluations and equipment recommendations are our specialty.
If you have equipment or machinery you need to buy or sell, or liqudate an entire process line, complete plant, or one skid you need to salvage, let
PaperEquipment.com be your one source, internationally, for all your used equipment buying , selling and disposition requirements.
NOTE: PAPER EQUIPMENT NOW OFFERS OUR CUSTOMER BASE SEVERL OPTIONS TO
THE AFTER MARKET GOULDS LINE OF 3316 PUMPS AND PARTS AT A FRACTION OF GOULDS OEM DISTRIBUTION COSTS.
Our Goal
* To unify supply chain efforts to include: large industrial producers, equipment brokers, paper mill producers, paper converters
printers, oil & gas manufacturers as well as food industry supply chain needs, we are a value added online global equipment marketplace.
1. To extend the manufacturering industry's value chain by allowing buyers and sellers of
new and used equipment to participate on a level playing field utilizing international pricing, competitive, supply quality, diverse equipment choices and fair pricing initiatives.
2. To utilize information technology to help customers cut costs
and become more efficient with quality OEM replacement equipment and components.
3. Offer products and services that allow buyers and sellers to
identify the optimal trading partner and negotiate the best
possible exchange on the internet today.
Overall Strategy
* To be the leading b2b online marketplace of new and used equipment
to the international paper, oil & gas and small and large industrial producers.
* Provide accessibility through customized applications utilizing
the practice of transparency and the process of fair pricing goals.
* To design and implement a suite of customized ASP solutions to offer more
efficient business solutions to PaperEquipment.com's customer base with continued support and access to quality products.
* Provide a suite of services allowing for more efficient and "real time"
equipment availability and critical machinery information and knowledge.
* Continually utilizing cutting edge technologies to further
enhance business information, transactions and company offerings as well as reaching our goals to level the pricing
playing field for all of our visitors and customers.
Other Services
REBUILDS
PaperEquipment.com provides complete remanufacturing services, and we are capable of completely rebuilding most types of manufacturering equipment in a timely , price effective manner.
In addition to rebuilding services we offer custom OEM and AFTERMARKET parts and machinery as well as re-engineering services.
NEW EQUIPMENT QUOTES
PaperEquipment.com can now supply your company with new equipment quotes as well as fully remanufactured equipment with a 2 year warranty. We offer several line of new pumps, seals and filtration systems as well as aftermarket pump parts and components.
ASSET MANAGEMENT SERVICES
PaperEquipment.co offers a comprehensive business to business asset management service targeted at the end user. We can manage your inventory and assist in asset transfer and asset disposition. We will appraise your inventory, equipment or machinery and consult you as to the best recovery options.

APPRAISALS & VALUATIONS
Now, you can obtain quick and accurate machinery equipment appraisals. For over 15 years, PaperEquipment.com has been tailoring equipment and plant appraisals to your exact value classification requirements.

Benefits of Paper Equipment.com
*
If you are selling equipment we will purchase it directly for our inventory, help you maximize your potential recovery revenue by exposing your equipment to thousands of buyers world wide utilizing our online equipment exchange paperequipment.com the world leader in online equipment and machinery availbility.
* If you are looking to buy equipment you get immediate access to thousands of equipment listings from Paper Equipment.com's inventory as well as equipment listings from pulp & paper mill and leading manufactuirers and dealers on a global scale.
Because millions of dollars in quality machinery and surplus equipment are scrapped out each year at your mill for minimal, or no return at all. Paper Equipment specializes in identifying, categorizing, and valuating your idle machinery, and surplus, so you don't have to. Our goal is to get you the highest return possible when you decide to sell. Don't be fooled by one time scrap buyers or companies looking to profit off your original investments. Let one of our professionals assist you in every step of the sale. We will visit your mill, assess and identify your idle equipment, and help you develop a path to get the maximum return on every item you have for sale. Remember if it's lying around collecting dust, or rusting away in the bone yard, we at Paper Equipment want to buy it, or give you references to other buyers that pay top dollar for machinery and equipment. Whether you are looking to buy, or sell. Paper Equipment is your number one source for all your equipment needs.
Why Paper Equipment?
Additional Valued Added Services
Logistics
Financing
Consulting Services
Engineering Services
Equipment Refurbishment
Construction & Rigging
Escrow Payment Services
Equipment Spec Sheets
Trading Arrangements
I/R Management
Investment Recovery Services
Scrap Management Services
Uniting buyers and sellers of new & used pulp, paper, forestry and converting equipment
Industry News, Manufacturers News, Financial News, Cutting Edege Industry Information, Used Equipment and New Surplus Supplier,
Paper Equipment, Goulds Pumps, Pump Parts, Used Pumps, Paper Mill Equipment, Pulp Mill Equipment, Converting Equipment,
Buy used equipment, auction paper mills, auction paper equipment, sell equipment, buy used pumps, sell used pumps,\
buy new and used Goulds pumps and parts, buy and sell pressure screens, refiners, pumps, deflakers, used motors and instrumentation
fisher, rosemount, foxboro, , transmitters, smart transmitters, valmet transmitters, pulp transmitters
Reserved: PaperEquipment.com 2009
1917 Penn Ave South Minneapolis, MN 55405
Ph: 612-963-2074 Fax: 1-888-532-7996
Our Mission: To provide quality products and unmatched services to our pulp & paper industry customers world wide.
Paper Equipment, used paper equipment, new paper equipment, buy and sell paper equipment, listing paper equipment
Used Goulds pumps, used Goulds 3175 pump, used Goulds 3196 pump,
Used Goulds pump parts, used Goulds impeller, used Goulds rotating element,
used Goulds 3405, used Goulds 3410, used Goulds 3415, used Goulds 3500,
used Goulds 3316, used Goulds 3316 2x3x9, used Goulds 3316 2x3x11,
used GOulds 3316 3x4x11H, used Goulds 3316 3x4x11, Goulds 3316, new Goulds 3316,
Goulds 3316 rotating element, used Goulds 3175 pumps, used Goulds pump 3175,
used Goulds pump parts 3175, Goulds 3175 power end, Goulds 3175 impeller,
Goulds pump auction, used Goulds 3196 1x2x10, used Goulds pump 2x3x8,
used Goulds pump 3x4x8G, used Goulds pump 3196 4x6x10, used Goulds 3196 2x3x13,
new and used Goulds pumps and parts, reconditioned Goulds pumps, rebuilt Goulds pumps,
used Goulds 3316 8x10x17, used Goulds 3405 stainless steel, Goulds 3405 3410 3415,
used Goulds 3415 8x10x22, used Goulds 3415 10x12x22, used Goulds 3415
16x18x18,
used Goulds 3420, used Goulds 3450, used Goulds 3460, used Goulds 3180,
used Goulds 3180, used Goulds 3198, new Goulds 3198, used Goulds 3310H,
used Goulds HS pump, used Goulds JC pump, used Goulds VIT pump, used Goulds 3181,
reconditioned 3180 Goulds pump, process pump, process pumps, self priming pump,
magnetic drive pumps, in-line pump, vertical pumps, axial flow pumps,
ANSI pumps, API pumps, recessed impeller pumps, stock pumps, HD pumps,
high density pump, high pressure pump, multi-stage pumps, barrel pumps,
two-stage pumps, split case pumps, split case pump, rubber lined pumps,
used Goulds 3296, chemical pumps, pulp pumps, paper mill pumps,
in-line process pumps, sealless pumps, sump pumps, single stage pumps,
paper stock pumps, paper stock process pumps, pulp process pumps,
end suction goulds pumps, severe duty pumps, slurry pumps, high pressure pumps,
piston pumps, submersible pumps, double suction pumps, fan pumps, fan pump,
vertical turbine pumps, close coupled pumps, fire pumps, high pressure pumps,
paper industry jobs, paper manufacturing equipment,
used paper machine equipment,
paper pulper,
pulp & paper,
pulp mill process,
newsprint machine, pump machine, pulp and paper mill process pumps,
paper machine fan pumps, newsprint mill pumps, tissue mill process pumps,
pulp mill process pumps, refinery process pumps, food process pumps,
chemical process pumps, Worthington CNG pump, Worthington pumps, Durco Mark III pumps,
Durco Mark II pump, Warren pump, Warren pumps, Nash vacuum pump, Nash vacuum pumps,
Nash CL1001 vacuum pump, Nash CL1002 vacuum pump, used Nash vacuum pumps,
used Nash SC pumps, used Nash CL pumps, used Nash liquid ring vacuum pumps,
auction used nash pump, paper mill auction used pumps, Sulzer pumps, used Sulzer pump,
Sunds pumps, used Sunds pump, Ahlstrom pumps, used Ahlstrom APT pump, used Ahlstrom MCA pumps,
used Ahlstrom pump parts, new Ahlstrom pump parts, Ahlstrom APT pump,
Auction used Ahlstrom pumps, Bingham pump, used Bingham pump, used crane pump,
used crane process pumps, Sundstrand pump, used Sundstrand pumps, used vacuum pumps,
new vacuum pump parts, rebuilt Nash vacuum pumps, reconditioned Nash vacuum pumps,
repaired Nash vacuum pumps, repaired Goulds pumps, repaired worthington pumps,
used peerless pump, used peerless pumps, peerless pump parts, stainless steel pump parts,
aftermarket pump parts, Black Clawson pump, Ingersol Rand pumps, IR pumps,
Sunflo pumps, Sand Piper pump, Diaphram pumps, Nash paper mill pumps,
Nash paper machine pumps, Headbox fan pump, oil refinery pumps, chemical refinery pumps,
oil pumps, acid pumps, Dresser pumps, Viking pumps, Viking pump parts, order pumps online,
paper equipment pumps, paper equipment used pump parts, surplus paper equipment pumps,
surplus paper equipment used pumps, paper mill surplus equipment, paper mill surplus,
prime paper mill equipment, premier paper mill equipment, surplus paper mill used equipment,
paper mill surplus equipment, paper equipment, pulp equipment, pump equipment,
mounted dewatering pumps, dewatering pumps,