CALL US TODAY: 1-888-733-5655 TOLL FREE
Quality Used Equipment for the Industrial Process Industry
'
LISTINGS BELOW ARE - PULP / PAPER / FOOD / MINING / CHEMICAL / GAS / OIL / POWER GENERATION / ETHANOL EQUIPMENT AND MORE ! BUY , SELL, TRADE. CONSIGN TODAY !
PAPER EQUIPMENT WOULD LIKE TO BUY YOUR SURPLUS EQUIPMENT - PLEASE SEND US YOUR LIST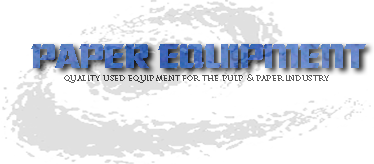 Please join the new world wide social network for pulp and paper mill professionals
AUCTIONS, EQUIPMENT LISTINGS, CHAT, POST, CONNECT & ENJOY
VISIT:
PECO VALVES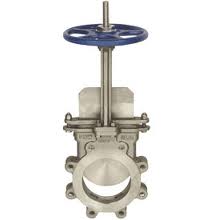 Check out our new PECO Knife Gate valves. 2" to 24" in all materials. Hand and Pneumatic operated.
HERE ARE A FEW SELCTIONS FROM OUR SITE
Warehouse / Corporate Offices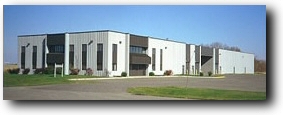 CHECK OUT OUR LATEST LAB EQUIPMENT LISTINGS:
PAPER EQUIPMENT IS ONE OF THE LEADING SUPPLIERS OF NEW & USED PROCESS EQUIPMENT WORLD WIDE SINE 1999

WE WILL BEAT ANY REASONABLE QUOTE BY A REPUTABLE COMPETITOR

Reserved: PaperEquipment.com 1999

TOLL FREE: 1-888-733-5655

Ph: 612-963-2074 Fax: 1-888-532-7996

Our Mission: To provide quality products and unmatched services to our pulp & paper industry customers world wide.

Paper Equipment, used paper equipment, new paper equipment, buy and sell paper equipment, listing paper equipment